Just modded my own Sennheiser HD 555 headphones to HD 595 by simply removing the foam strips covering the inside of the vent holes:
http://mikebeauchamp.com/misc/sennheise ... d-595-mod/
What are the differences?

Aside from the aesthetic differences, the only physical difference was an additional piece of foam inside the cheaper HD555 headphones, blocking about 50% of the outside-facing vents. Since both the HD 555 and HD 595 are designed to be "open" headphones, reducing the vent with this foam would alter the frequency response slightly. So to save yourself $150, open your HD 555?s up and remove the foam. Done.

How to do the mod

The foam cushions are removed simply by pulling on them. From there, use a screwdriver to remove the driver assembly. Once open, remove the black foam stuck onto the back of the outside-facing vents and put everything back together. While you have the foam cushions off, it's a good time to give them a cleaning (damp cloth).

Is that it?

Yes. The actual sound difference is very slight, but it is noticeable. My guess is that the foam is there only to slightly alter the frequency response of the headphones so that the two models have their own "character" and response curve when tested (some web sites actually graph this as part of their reviews, such as headphone.com ). While both headphones sound good, the HD 595?s preserve their more desirable flatter frequency response curve. It's this flatter frequency response curve that some people are willing to spend the extra money on, and Sennheiser know this.

Quite a few people speculated in my Original thread that the more expensive HD595 headphones must also be using a more expensive driver. However, Head-fi member MCC posted the smoking gun; a picture of the original Sennheiser replacement driver labelled "HD 555 / HD 595?.
Video:
http://www.youtube.com/watch?v=PvQ8PzBrHXE
Works great!! Very easy to do ( you need jeweller's kit tiny phillips screwdriver ) and I can hear a little bit more bass out of my cans now! No need to buy a headphone amplifier!
Free upgrade to HD 595 cans!!
These are still selling for $350 on Amazon.com right now!! :
http://reviews.cnet.com/headphones/senn ... 22850.html
I paid $175 for my HD 555's, but they are only $112 on Amazon.com now!!
Deal of the century!!
http://reviews.cnet.com/headphones/senn ... 22851.html
Just remove 2 strips of foam and you turn your $112 cans into $350 cans!!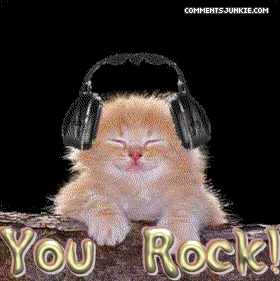 Of course I would rather own these ( along with Asus new $1000 headphone amp of course!
) but can't cough up the $1600 for them:
http://en-de.sennheiser.com/hd-800